Search / 1973 results found Showing: 1-10 of 1973
QUEENSTOWN — Sunday afternoon, April 18, two days before native Queenstown resident Irving Pinder's actual 97th birthday, April 20, Pinder's f…
Opening Day, April 17, 2021
Denton Little League celebrated opening day with a parade Saturday morning, April 17.
SECRETARY — Students from Warwick Elementary School walk in the annual Hat Parade through Secretary on Wednesday, March 31. The Wednesday para…
Friends and family members shared wishes, cards, flowers and declarations of love Sunday afternoon, Jan. 3, 2021, as they celebrated Louise Ho…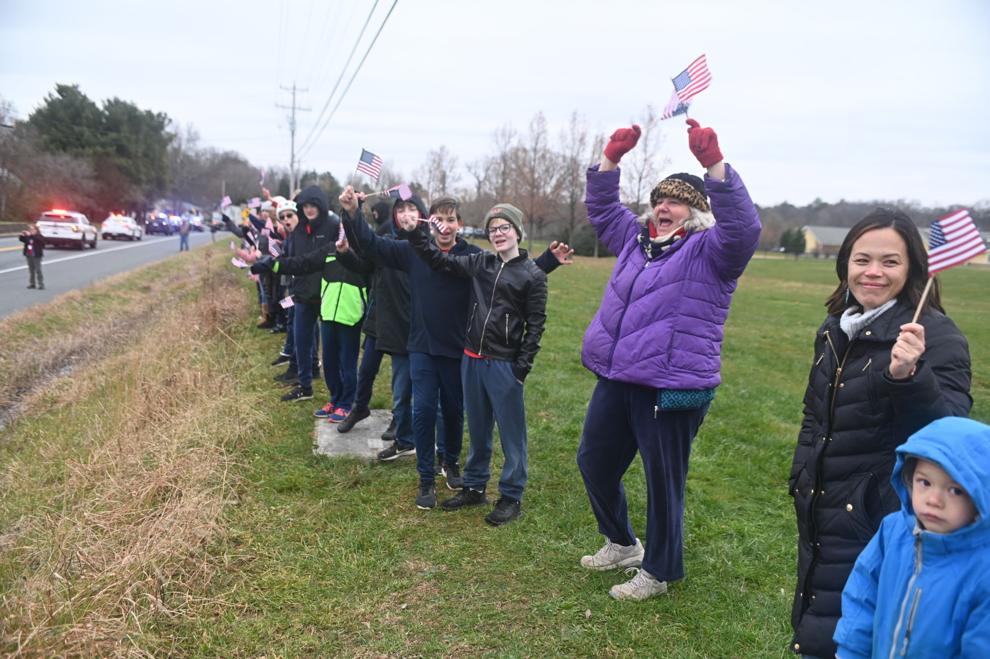 Wreaths Across America '20
An enthusiastic crowd came out on a cold Friday morning to wish the convoy well. Everybody got a little flag for the effort. 
CENTREVILLE — In the annual tree decorating contest conducted by the Town of Centreville, the top three winners were announced Wednesday eveni…
CAMBRIDGE — The Dorchester Santa Car Parade will take place at noon on Dec. 5 in Cambridge.