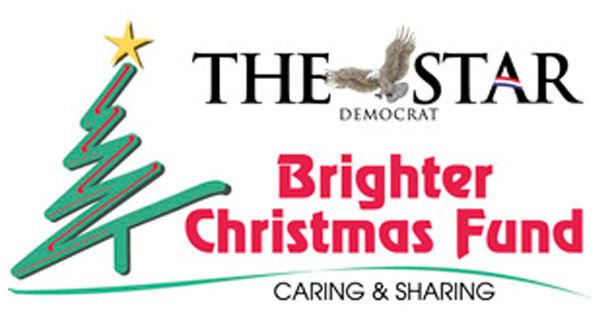 Peter and Mary have been raising their teenage granddaughters Jasmine and Ariel since their mother died of an opioid overdose.
Earlier this year, Peter became gravely ill and Mary had to take leave from her job to care for him.
Peter's recovery is still in question and Mary has had to use all their savings to pay the bills.
Now they are in danger of losing their car because they can't make the payments.
It would comfort Peter and Mary to know they could provide a nice Christmas with presents for Jasmine and Ariel.
Your donation to The Star Democrat's Brighter Christmas Fund could help Peter and Mary and their family during the holiday season.
The Brighter Christmas Fund is a 501(c)(3) charity, and tax-deductible donations, which also help other families in need on the Mid-Shore, may be sent to The Brighter Christmas Fund, c/o The Star Democrat, P.O. Box 600, Easton, MD 21601.
Donations also may be made online via credit card or Paypal at www.brighterchristmasfund.org. Click the "Donate" button.
For more information about the fund, call 410-200-1884.
The total to date is: $77,580.75
Those sharing the spirit of giving with others this holiday include:
In memory of my dear wife Beata Carmichael
In memory of my dear parents Spero and Mary Carmichael
In memory of my dear wife Margaret Jackson
In memory of my dear parents George and Phoebe Jackson
In honor of Tom and Susan Campbell from their employees at Campbell's Boatyards
Rose Sigman
Bonnie and Tim Haynes
Martin Halvorsen
Phillip Councell
In memory of Robert Allen Willey
Elizabeth Lechthaler
Alan and Penny Griffith
In memory of Willoughby-McAllister family members
Karl Lemp
In memory of my parents Bill and Hazel Newnam
In memory of my sister Suzanne Newnam Towers
In memory of my husband Arthur H. Kudner Jr.
Jerry and Barbara Friedman
Jamesene Randall
Cassie S. Garner
In memory of my parents Frank and Mary Ann Klein
In memory of my wonderful husband Lawrence E. Hiner Jr.
Sam and Rosemary Trippe
New Beginnings United Methodist Women
In memory of Katherine Mourlas
Sandra Wellford King and Clarence King Jr.
In loving memory of Virginia Cornette Church
Gene and Cindy Counihan
In memory of Chrissy and Rommel King
Stephen and Susan Creyke
In memory of Judy Howeth Foster, George and Betty Laird, Earl T. Foster Jr., Cathy Lynn Foster and Donald Lee Foster
Charles and Sally Blizzard
Bernard and Nancy Coates
Mary Jane Wyant
Wilson and Norma Daffin
In memory of Emanuel R. Fisher