36th District legislators say funding demands of Kirwan will hit Kent disproportionally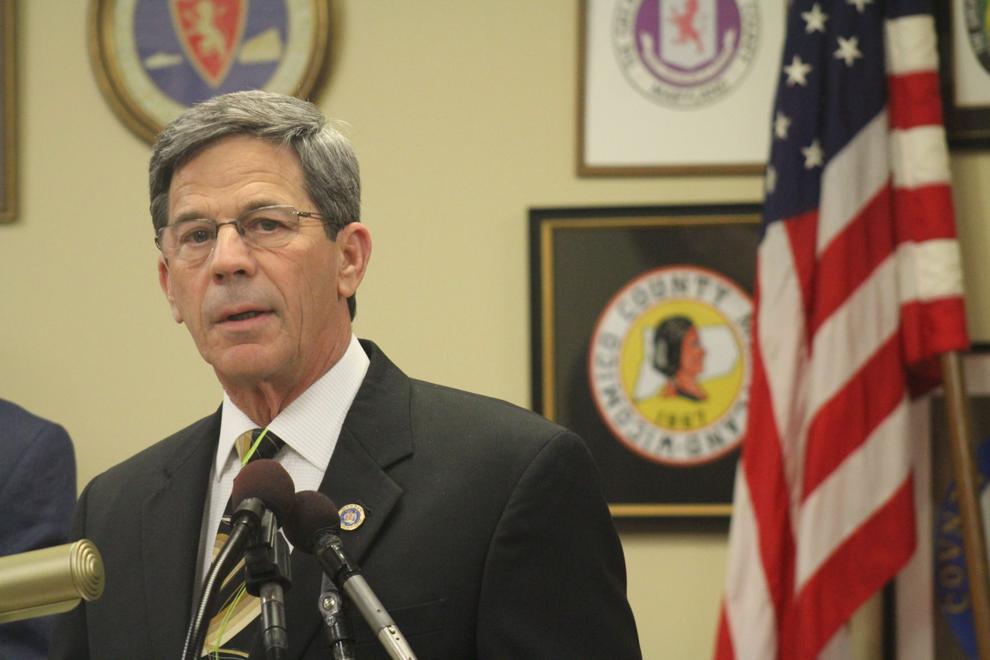 ANNAPOLIS — The Kirwan Commission, access to healthcare, the environment and economic development were the focus of Monday's pre-legislative discussion with the 36th District delegation of Sen. Steve Hershey and delegates Jay Jacobs (Kent), Steve Arentz (Queen Anne's) and Jeff Ghrist (Caroline) — all Republicans.
Hosted by the Kent County Chamber of Commerce and sponsored by the League of Women Voters of Kent County, the discussion was held via Zoom. A recording can be accessed on the Kent County Chamber of Commerce's YouTube channel.
The General Assembly's 90-day legislative session opened yesterday.
Helping Kent County find funding for its portion of the county's public school budget under the new formula proposed by the Kirwan Commission is a priority for the delegation.
"If you look at per-capita wealth we are a wealthier county, but the big issue for Kent County is the tax effort. The commissioners cannot raise a single tax in Kent County, they are tapped out," said Ghrist.
If you look at just the property tax rate, Kent County is the third richest county in the state, said Jacobs, but that doesn't paint an accurate picture of what life is like in Kent County. He said the Kirwan Commission formula does not consider the number of students in Kent who qualify for free or reduced lunches or that it costs more to bus students in a rural county such as Kent.
"Our concern is really how disproportionately Kent County is going to be hit by this … looking at the legislation they [Kirwan Commission] are not willing to budge on the formula," he said.
To combat that Jacobs said the delegation was looking at providing additional funding for transportation to Kent County Public Schools or using a formula similar to the one the state uses to fund small colleges.
"We've got this year to get this problem fixed because the chair of the appropriations committee (Del. Maggie McIntosh, D-District 43, Baltimore City) is retiring," he said.
Moving to healthcare, Hershey said he was pleased that plans were still on track for an aging and wellness center at the University of Maryland Shore Medical Center at Chestertown. He said this would allow the hospital to maintain its inpatient beds and an emergency department, as well as bring more aging and wellness services to the county.
Hershey said the biggest concern he was hearing from healthcare workers was keeping kids in school.
"I think it's very important that we focus on whatever we need to do to keep children in school so these frontline healthcare workers [who also are parents] can work," Hershey said.
The healthcare industry is facing the same struggle a lot of businesses on the Shore and in the state are, a lack of workers.
"Even with all the dollars being paid we still have work shortages. Where have all these people gone and what can we do to draw people back to work," said Arentz (Queen Anne's).
Ghrist said there has been a push at the local and state levels to build a technical school at Chesapeake College to draw more students into vocational training, including healthcare.
"When you look at regional tech schools in Delaware and in the state of Maryland, they are state of the art. They are offering classes that Virginia Tech has and they draw kids to the program. … If we can expand dual-enrollment and start telling kids in middle school that this is an option it might open up a new workforce for us," he said.
Hershey said that most economic development projects on the Shore come from the county level, not the state, but that the state can help spur development by keeping taxes and fees down. He said the legislation that was passed last year with unions and wages "makes Maryland very unfriendly to businesses."
The push toward more renewable energy sources also was discussed.
"I think it's a laudable cause that Maryland wants to be 100% dependent on clean energy sources, but the problem is we don't have the ability to do that," said Arentz.
He said a lot of Maryland residents don't live in energy-efficient houses so even if you gave them the cheapest energy possible, they would still be using more to heat or cool their home.
He also questioned why "we are taking over fields and fields of farmland on the Eastern Shore when we could put solar energy panels in other places."
Jacobs said there was a massive climate bill in the legislature last year, but in the end, it was so big no one could agree on it, so parts of the bill were taken out and tacked onto other bills. One of the issues that did not get resolved was regulation concerning solar panel fields.
"They (the state) are looking hard at the Eastern Shore all the time, but it takes out a lot of our productive farmland and people have to eat. … We are looking at meeting these goals but there are a lot of puzzle pieces that need to fall into place before we solve them," Jacobs said.
Hershey said the biggest environmental danger facing the state was not a lack of renewable energy, but the Conowingo Dam. He said it directly impacts the health of the Chesapeake Bay as well as flooding in the state.
"There have been no federal dollars awarded for the clean-up of the silt buildup behind that dam. That will have the biggest impact on us," Hershey said.
While a proposed state budget had not yet been introduced, it will be during the legislative session, the members of the 36th District delegation agreed that the budget will most likely be straight forward with no proposed tax increases. They all expressed concern about what could happen to the budget when money stops flowing from the federal government as part of the American Rescue Plan.
"Technically we're in good shape, but at some point, this is going to end and we're going to be back in recovery mode," said Jacobs.
"At some point the federal faucet is going to be turned off and it's going to force people to go back to work, but if not, that's going to have a huge impact on the economy," said Ghrist.
The way business is conducted in the Statehouse has been altered due to COVID-19 protocols. All committee work will be conducted virtually. Signup for members of the public who wish to testify will be opened online through the General Assembly website 48 hours before the bill hearing, and hearings will be capped at a maximum of 50 people per bill.
Individuals who wish to register to speak should contact their representative.
The best way residents can support the District 36 delegation is to get involved or sign up to testify at hearings, said Arentz.
"There has never been a lack of support in Kent County for anything we've done in the General Assembly," said Hershey. "Kent County is great when it comes to supporting and bringing forth issues that are important to them."
"Kent County may be the smallest county, but I can tell you when it gets behind an issue, they know who we are in Annapolis," said Jacobs.
Contact information for the District 36 delegation is printed here:
Sen. Stephen Hershey, 410-841-3639 or 301-858-3639, email steve.hershey@senate.state.md.us
Del. Steven Arentz, 410-841-3543 or 301-858-3543, email steven.arentz@house.state.md.us
Del. Jeff Ghrist, 410-841-3555 or 301-858-3555, email jeff.ghrist@house.state.md.us
Del. Jay Jacobs, 410-841-3449 or 301-858-3449, email jay.jacobs@house.state.md.us