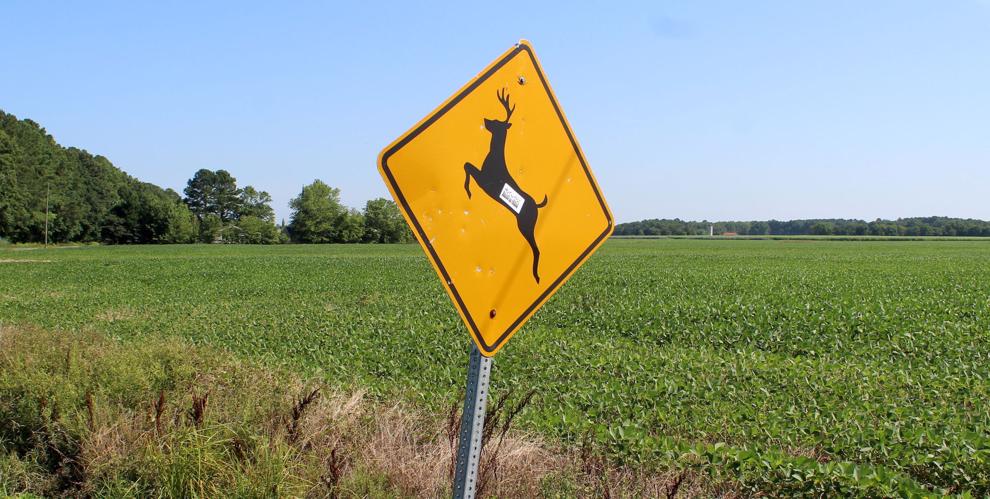 CAMBRIDGE — Farmers from the heart of Dorchester asked the county council at their Tuesday, July 6, meeting for help in addressing the problem of crop damage done by sika deer.
Rusty Eberspacher of Linkwood, and his son Todd, were joined at the meeting by Councilwoman Libby Nagel in asking the council to formally invite state officials on a nighttime survey and tour of the area to attempt to see the deer in action.
Sika deer, a small member of the elk family originally from Asia, are responsible for significant damage to soybeans and corn crops, according to the farmers.
In an interview, Todd Eberspacher said current measures to deter sika from damaging crops are insufficient due to the constraints on seasonal and nighttime hunting.
He said meetings with the state's Department of Natural Resources and other officials have not yet produced a policy robust enough for farmers to remediate the sika herds, a problem he compared to the damage done by a passel of feral hogs in other regions of the nation.
Eberspacher criticized what he sees as the discrepancy of a hunting policy currently allowing fox hunters in Dorchester to hunt at night with permission on the same farms on which landowners or the farmers that till the fields to shoot sika strictly for crop protection.
"I've lived on this farm my whole life, I know every farm we till," he said to illustrate his knowledge of how to hunt the area safely. He pointed out an out-of-county resident who does not know the area could be shooting at night, but just at a different species.
Other provisions could be made to a Dorchester-specific sika crop damage prevention permit to make it safe, according to Eberspacher, including starting the season after turkey season but before bowhunting season to ensure no other hunters would be in the vicinity.
"I feel like if we would be able to protect our crops 24 hours a day the deer damage would then be our responsibility," Eberspacher said, "We would have the option to do something about the damage."Mike Detmer is a staff writer for the Dorchester Star and Star Democrat based in Maryland. You can reach him at mdetmer@chespub.com.