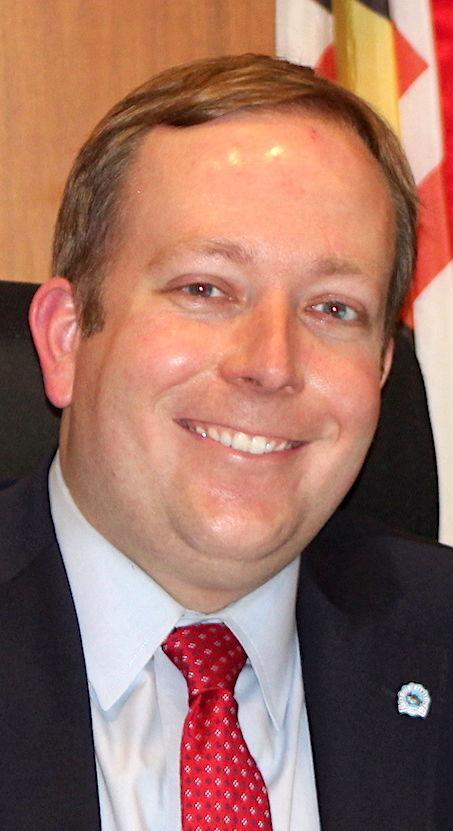 CAMBRIDGE — Cambridge Mayor Andrew Bradshaw announced his resignation from the office in a statement sent out Monday, Jan. 10.
"Today, I announce my resignation as Mayor of the City of Cambridge," Bradshaw said in the statement. "I make this decision after a period of difficult self-reflection and after many hours and days of consideration toward the proper path forward for myself and for the City of Cambridge.
"Because of the legal matter in which I have been embroiled over the past several months, I no longer have the confidence of my colleagues on the City Council, nor have I been able to maintain the relationships with other local, state, and federal leaders necessary to move Cambridge forward at this time," he continued. "Now, as we approach so many important crossroads for our city, I am unable to perform some of the tasks so important to ensure success for Cambridge."
The resignation statement came almost immediately after Bradshaw appeared in Dorchester County Circuit Court for a status conference. Bradshaw's defense team and the Office of the State Prosecutor had been working on a plea agreement, but no deal was reached after Circuit Court Judge Brett Wilson told the defense and prosecution that he would not bind the court to any sentencing agreement as part of a deal.
Bradshaw's resignation also came after a unanimous vote by the city council on Dec. 13, to issue a formal complaint to remove the mayor from office.
A social media post on City of Cambridge's official page acknowledged the resignation was tendered at about noon.
According to the city charter, a special election will be arranged and held to fill the vacancy. Commission President Lajan Cephas will perform the duties of mayor in the interim.
Maryland State Prosecutor Charlton Howard on Wednesday declined to comment on the ongoing legal proceeding as his office cannot comment while the matter is still pending.
Bradshaw, 32, is currently facing 50 counts of distributing revenge porn on Reddit. Each count carries a maximum penalty of two years in jail and a $5,000 fine. If found guilty of every count and ordered to serve consecutive sentences, he could be facing up to 100 years in jail and $250,000 in fines.
In the one and a half page statement, Bradshaw apologizes for having to make the decision, but says "I find myself unable to continue the job that was started."
Bradshaw pledged to remain active in the community and the efforts to better it, but said he knew his reputation had been seriously damaged.
"My reputation right now has been nearly destroyed, and my motivations have been called into question, even by some who have known me for years and decades. Time must pass for a reputation to be regained, and, for some, nothing I do will ever be enough to prove my worth," he said.
The former mayor said his character remained "unchanged," and he reiterated his desire to make the community, "better and more whole."
"Though I have placed myself in an embarrassing and damaging circumstance, all that I espoused and that I represented to you all was and is real. It is for that reason I take a step away from the Office of Mayor, to prove by my words and my actions, publicly and privately, the authenticity of my beliefs: by my character, I may someday regain my reputation," Bradshaw said.