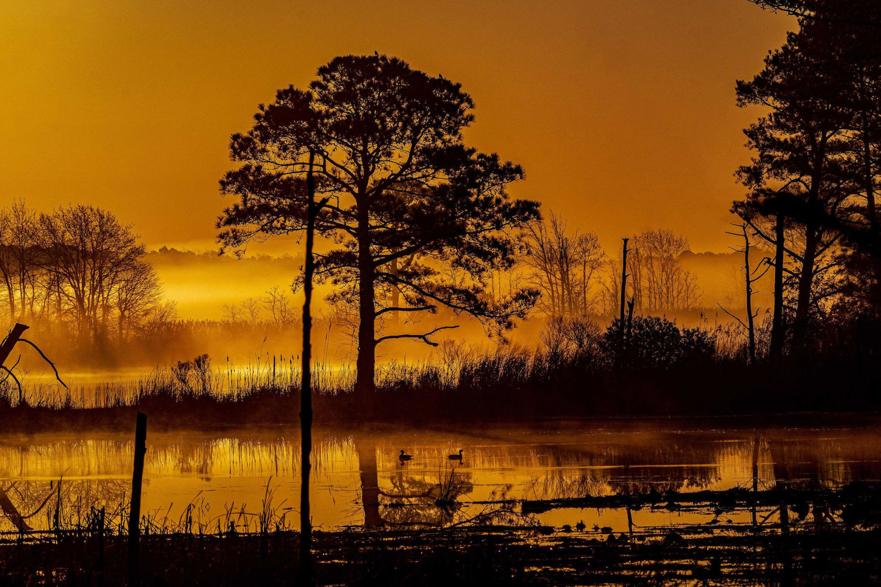 CAMBRIDGE — A local man won first place in the fall season category of the 17th annual Maryland Natural Resources Photo Contest with a photograph of the sun rising in Blackwater Natural Wildlife Refuge.
Wayne Zussman of Grasonville said he took the picture titled "Blackwater Sunrise" in a blind on Wildlife Drive.
Zussman, an avid photographer who began to "get serious" about the hobby in the last three or four years, said he travels to the refuge in southern Dorchester County about once a week to observe and take pictures of nature and wildlife, a practice he began when the COVID-19 shutdown began earlier in 2020.
"It's my go to place," said Zussman of the Blackwater refuge, and added that many days during the early days of the pandemic there were no other visitors to the scenic drive for hours.
The refuge became a place for the photographer to maintain his mental health, as well as a great place to learn the habits and habitats of wildlife as he pursued good photos.
"I've been in that blind many times at 7:17 a.m.," Zussman said of the time of day he snapped his award winning picture, but stressed that patience, observation, knowledge of the animals' habits, and preparedness were all keys to taking good wildlife photos.
"I always have my camera," said Zussman, "especially on the Eastern Shore —you never know what you might find."