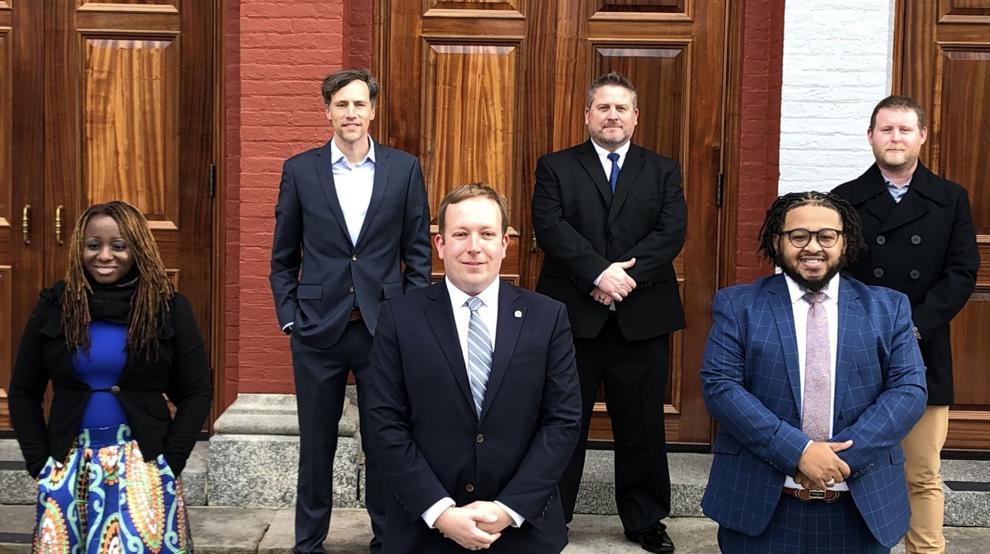 CAMBRIDGE — Cambridge's new city commissioners were sworn in on Wednesday, Jan. 6 in a ceremony in front of the Dorchester County Circuit Courthouse. Each new commissioner made remarks after taking their oath after an introduction by Cambridge Mayor Andrew Bradshaw.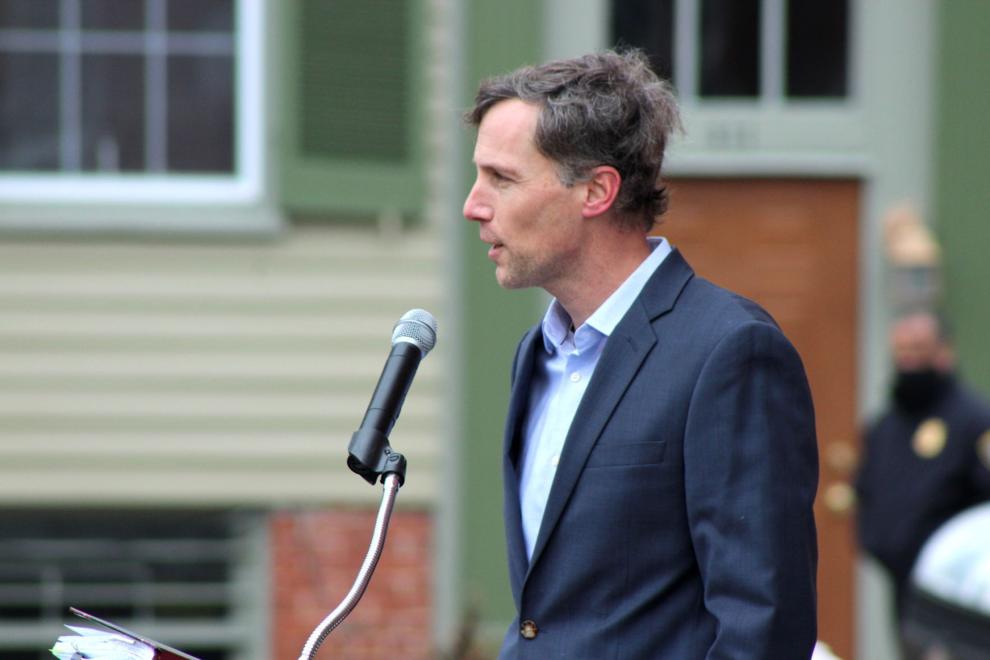 Ward 1 Commissioner Brian Roche observed that the swearing in coincided with the Ephipany, the Christian holiday that celebrates the arrival of a leader who, "exercised grace and humility and love and governed that way." Roche said great leaders often have those traits, and he cited local Harriet Tubman who, "led through courage, humility and strength, extending her hand to lead people to what was better.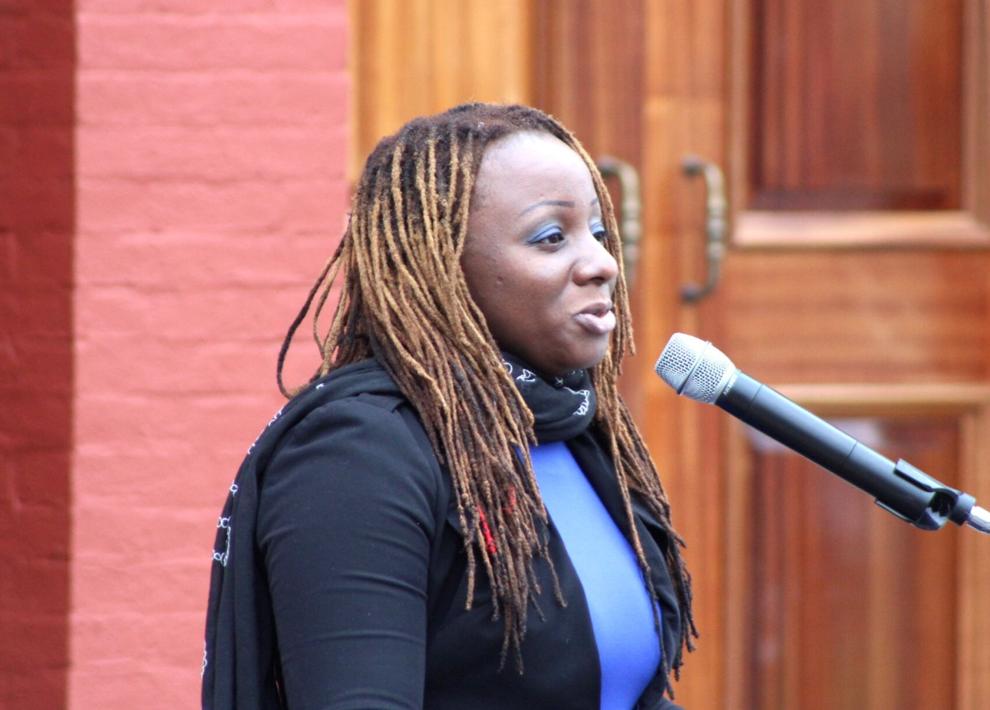 Ward 2 Commissioner Lajan Cephas thanked all who had participated in the elections process, stating that involvement would be needed in "difficult time." "This actual land we're standing on was used to separate families," said Cephas of the grounds of the courthouse formerly used as the cite of slave auctions. "I'm grateful to be part of an opportunity ... where it's being used to united us," she concluded.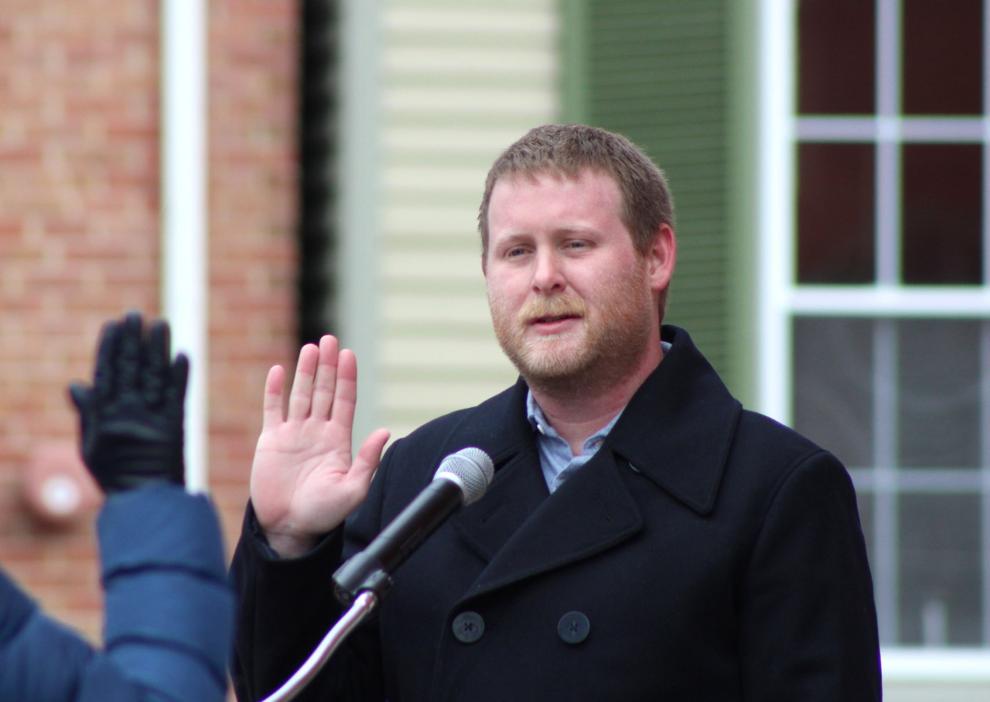 Ward 3 Commissioner Jameson Harrington also commented on the civic participation of the election. "The record turnout we had this year has been inspiring, but don't let your participation stop there," he told the crowd. "We must come together to make Cambridge the city we want to see."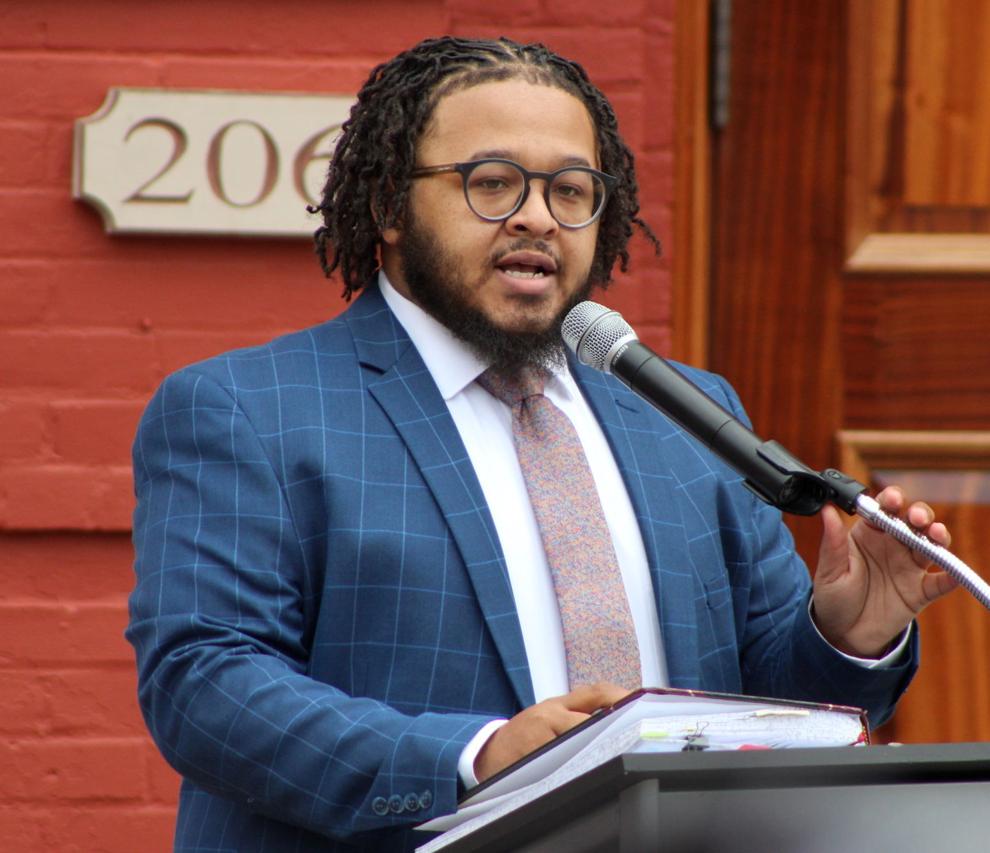 Ward 4 Commissioner Sputty Cephas thanked former Mayor Victoria Jackson-Stanley for his start in city with appointment to citizen advisory boards. He cited problems the city faces, including crime and housing, stating, "None of these challenges happen overnight, and the won't change overnight, but it [only] takes one second to make the decision to change." Cephas pledged, "I will promise and commit to address these issues until they are turned around."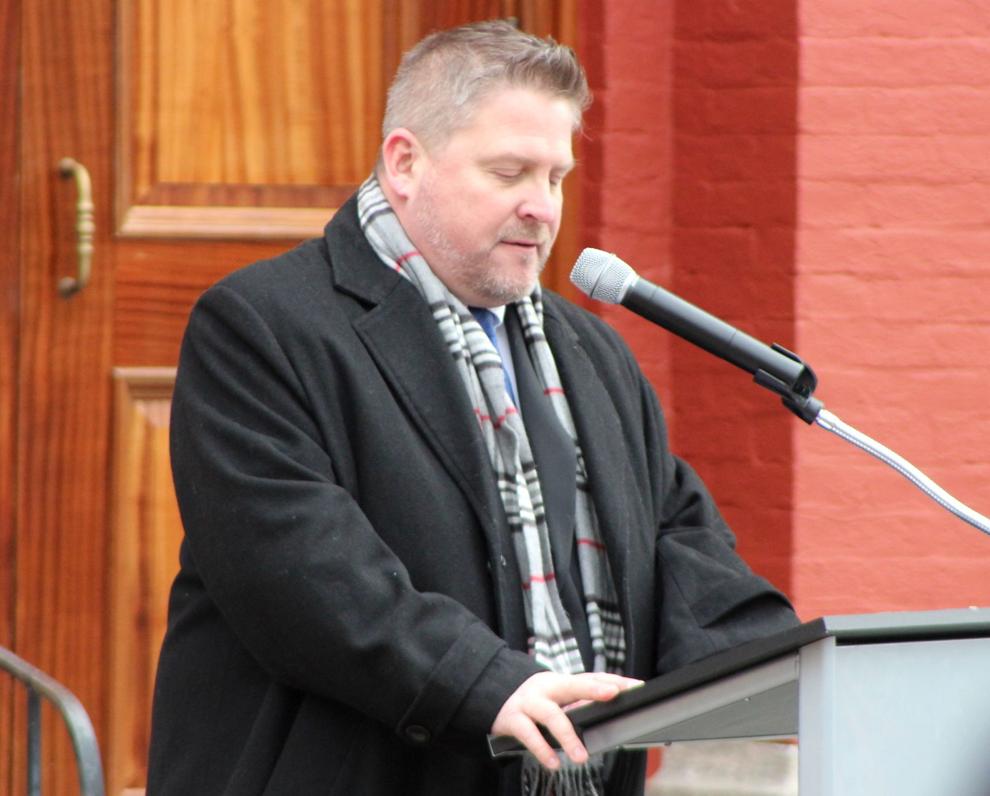 Ward 5 Commissioner Chad Malkus commented on the youth and composition of the new council: "We all took different paths in life, all of those paths returned us to this unique and beautiful part of the world that we call home." "We have so much work to do, and while the task is daunting, we know we have found our mission and our moment—to bring Cambridge from potential to reality," Malkus said.